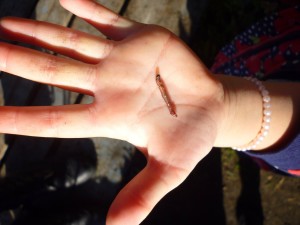 Are you looking to work in an environment where a deep respect for children is fundamental? Do you believe in the importance of both peace and environmental education?
The best indicator for a child's success in education is a close match between home and school values. Likewise as a teacher – the best teacher you can be is when you find the closest match to your core values.
If you see your role as a facilitator – introducing the world and its wonder to the children, nurturing within and a love of learning and a sense of themselves as capable, confident, and independent; then you should apply to be part of the teaching staff at Montessori.
Successful applicants will have an ECE Diploma / Degree or be working towards one.
More importantly, you need to be willing to learn about and follow Montessori philosophy and practice. There is a strong commitment to professional development for the teachers, supported financially by the New Plymouth Montessori Association.
We are always looking to add to our list of relief teachers. This is an ideal way to develop your early childhood experience and find out more about Montessori Education.
Please send a letter of introduction and your CV to the Principal, New Plymouth Montessori School, PO Box 392, New Plymouth 4340. Or email principal.npms@xtra.co.nz